Midi-Red-red wine

Contact Us

The best way to get in touch is via email to: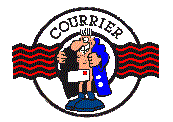 Want a great browser? Get out of the Microsoft-Netscape tug of war and try Opera. It is simple and very fast. You will see the difference right away in how your web pages load on your screen. I use it myself and have purchased the latest upgrade.
I hope you enjoyed viewing the site as much as I enjoyed setting it up and still enjoy upgrading it as time allows. Thanks for coming and come back again to see what has changed.
Dick
The End
(Sunset I took in St. Martin in 1986)